The 2nd Cell Sheet Engineering Innovation Forum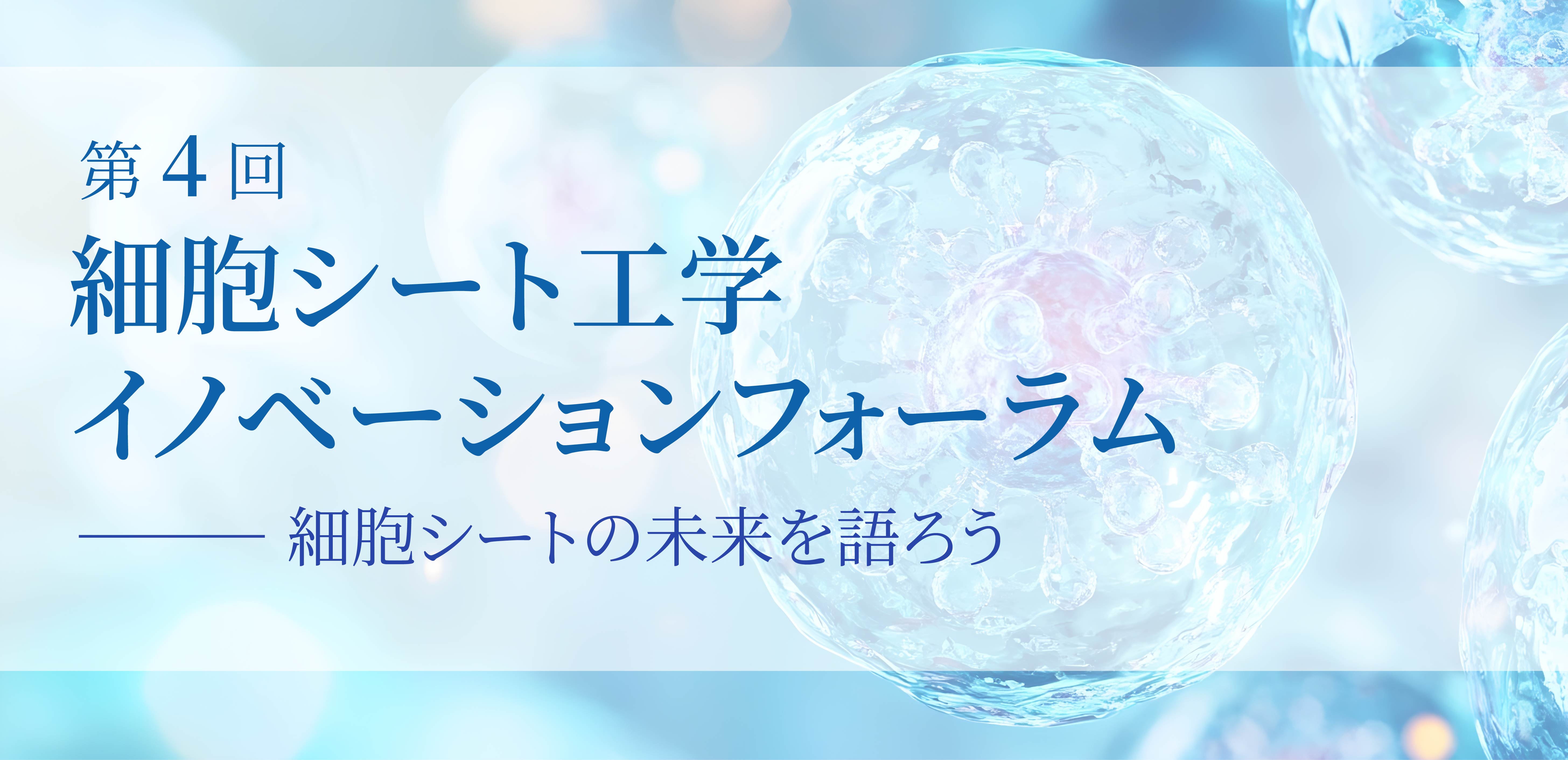 The 2nd Cell Sheet Engineering Innovation Forum
Outline of the event
Regenerative medicine, which uses cells to regenerate damaged or impaired tissues and organs, is about to become a reality. In recent years, cell sheet engineering and iPS cell technology originating in Japan have often been taken up as regenerative medicine technologies, and many reports have been made not only for basic research but also for clinical applications, and they have come to be delivered to actual patients. In addition, as next-generation regenerative medicine, we are developing a technology to create more sophisticated artificial tissues or organs by forming high-density three-dimensional tissues with many cell components by laminating cell sheets. It is done energetically.
Against this background, in 2019, we held the Cell Sheet Engineering Innovation Forum in order to let more researchers know about the world's first cell sheet engineering from Japan. This time, which is the second time, we would like to invite young researchers, especially those involved in "cell sheet engineering", to present their epoch-making ideas and make it a forum to talk about regenerative medicine and its application to new fields. We are here.
Date
November 1, 2021
Start at 13:00
Capacity
120 people (pre-registration system, first-come-first-served basis)
Programs

The 2nd Cell Sheet Engineering Innovation Forum Program
Speaker
Tatsuya Shimizu, Ph,D., M.D.



 Professor, Tokyo Women's Medical University, Director, Institute of Advanced BioMedical Engineering and Science


Yuji Miyahara, Ph D.



 Professor, Tokyo Medical and Dental University


Ryoichi Sakiyama Associate Professor



 Associate Professor, Osaka Institute of Technology Department of Biomedical Engineering


Kohji Nishida, Ph D.



 Professor, Graduate Schook of Medicine / Faculty of Medicine, Osaka University

Inquiry
Forum management office
TEL:03-6380-7490 Email:cs-forum

[at]

cellseed.com
When making inquiries by e-mail, please change [at] to @.
Poster abstract application guidelines
Theme
Research on "cell sheet", "temperature-responsive cell culture equipment" and peripheral technologies (previously published content is acceptable, within 1 year)
Qualification requirements
Those who belong to academia such as universities and R & D corporations
Poster title

The 2nd Cell Sheet Engineering Innovation Forum Title
Poster presentation highest award

Hokkaido University Kazuyoshi YAMAZAKI

Innovation award

Tokyo Women's Medical University Ryuichiro Tanaka

Poster presentation excellence award

Shinshu University Noriyuki OGAWA

Waseda University Kodai TAHARA

International University of Health and Welfare Yasushi FUCHIMOTO